By Holly Riddle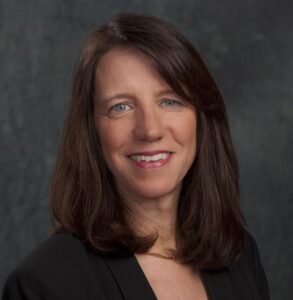 Penn State is frequently ranked as one of the top research universities in the world. Earlier this year, the National Science Foundation ranked Penn State as 22nd in the country in total research expenditures, fourth for "breadth and depth of research enterprise," first for work in materials science, second in materials engineering and second in mechanical engineering. Penn State was also ranked as the top Pennsylvania public university for industry-sponsored research.
Ensuring that Penn State retains — and even improves on — these rankings is part of Dr. Lora Weiss's job. As senior vice president of research at Penn State University, she oversees not just research within 12 of the university's colleges, but also within seven interdisciplinary research institutes and at the Penn State Applied Research Lab. Weiss also acts as the president of the Penn State Research Foundation, which is responsible for translating research for commercial application.
HappyValley Industry spoke to Weiss recently to learn more about her career and path to Happy Valley, her goals for her role at Penn State and how she sees Penn State research impacting the world.
What brought you to Penn State for this current portion of your career?
I have spent more than 30 years in higher education, with 19 of them here in Happy Valley. After 16 years working at Penn State's Applied Research Laboratory, I was recruited to Georgia Tech for 13 years managing a large $650 million research portfolio. When I was offered the opportunity to come back to Penn State to manage an even larger portfolio with what's grown into a $1B research program with momentous contributions to health, industry and global impact, I could not turn it down. The Penn State research portfolio is significant, ranked as 22nd in the country, with 12 disciplines ranked in the top 10 — and I'm proud to lead these efforts that range from fundamental discovery and knowledge creation to innovative applications and economic development.
What are your strategic goals in your role there at Penn State and what makes you excited about them?
Our Penn State research goals are aligned with top global and local needs, targeting critical areas such as climate change, artificial intelligence, biomanufacturing, 5G, health and medicine, materials, behavioral science, social science and translational science. An extremely exciting and unique element of Penn State's research is our interdisciplinary culture of research. This enables Penn State to tackle complex challenges that require thought leaders and innovations from multiple disciplines. The structure of our interdisciplinary institutes is unique in how we combine singular core research into an ecosystem of cross-functional interdisciplinary institutes which pool across multiple disciplines and allow us to explore interdependencies under one umbrella. A good example is climate and health; in the real world, there's a causative relationship between these two pillars, specifically, the impact of climate on health, and our institutes are well-positioned to combine all the pertinent elements into an integrated approach that addresses these challenges.
How does Penn State stay on the forefront of research in so many areas?
Our Penn State research represents top programs in academia and industry. As I mentioned, we are ranked #22 in the nation and have 12 disciplines ranked in the top 10. Only three other universities in the country have more. Our researchers are at the forefront of creativity and innovation, and they engage their peers around the world and through associations with the National Academies, various government institute affiliations, foundations and a strong industry partnership and network.
"I'm continually in awe of the caliber of our researchers at Penn State and the significant directions they are pursuing, as we are clear drivers of our land grant mission to serve our communities and bring advancements to our world."
We ensure our researchers have access to outstanding staff, unique equipment and seed grants, and we empower our scholars and scientists to develop their research programs freely while aligning with our university research goals. I'm continually in awe of the caliber of our researchers at Penn State and the significant directions they are pursuing, as we are clear drivers of our land grant mission to serve our communities and bring advancements to our world.
What do you feel sets Penn State apart from other research-focused universities?
Our strongest research differentiator is the talent and culture within our interdisciplinary institutes, which creates a community of collaborators who are willing and eager to target our world's most difficult challenges. The cross-functional nature of our institutes provides the intellectual leverage needed to design and execute broad research programs that are grounded in real-world scholarly and scientific findings. We continue to have exceptional successes, such as the renewed National Science Foundation five-year, $20 million grant for our 2D crystal consortium — a key driver of our engineering, materials sciences and physical sciences disciplines.
(More information can be viewed HERE.)
What do you think is the largest impact Penn State research is currently having on the broader world/industry?
Penn State has a significant research portfolio footprint, with approximately $1B per year in research expenditures for three years now, and with 12 of our fields in the top 10 for research funding – only 3 other institutions can claim better standings.
A good example of broader impact is our translational science institute, which was recently awarded more than $25 million to provide critical clinical and translational research infrastructure and continue building collaborations across the university's campuses and with communities around the state.
Regarding industry, Penn State is Pennsylvania's top public university for commercial collaboration, with more than 100 partnered companies leveraging the strengths of our core research facilities. This level of industry integration brings a high degree of sophistication to our research and also provides advanced training for our undergraduate and graduate students. In addition, Penn State is known for having the largest number of STEM graduates per year, at more than 6,000 on average, which is a tremendous contribution to developing a talented and sustaining workforce for our world.