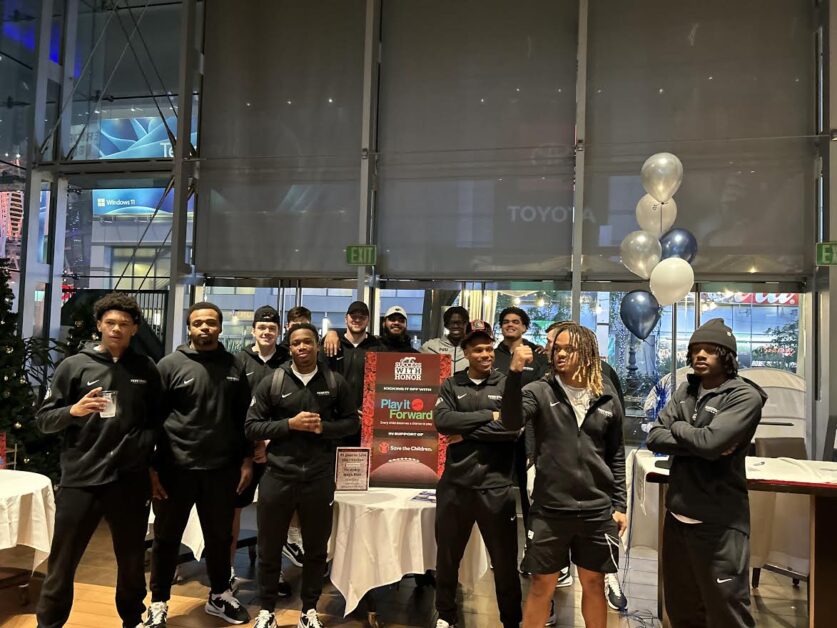 Penn State football players took part in a Success With Honor event at the Rose Bowl. They participated in a contest in association with Mattel Toys and signed autographs. Photo: StateCollege.com.
Kerry Small, one of the founders of Success With Honor, has been hired as the collective's executive director. He told StateCollege.com that the group's focus is solely on Penn State student-athletes, and the benefits that students can gain from NIL.
"The reality is that most athletes don't get significant, if any, financial aid. Things like books, food, money for expenses, family travel for games — that wasn't being covered. We felt that's where Success With Honor could come in as the athletes could make money from NIL," Small said.
"Our mission (is) to match up athletes with both individuals and businesses. The athletes can have deals that would help them get paid for their expenses and be able to benefit on their name, image and likeness," he added. You can read the full story here.