By Stephanie Kalina-Metzger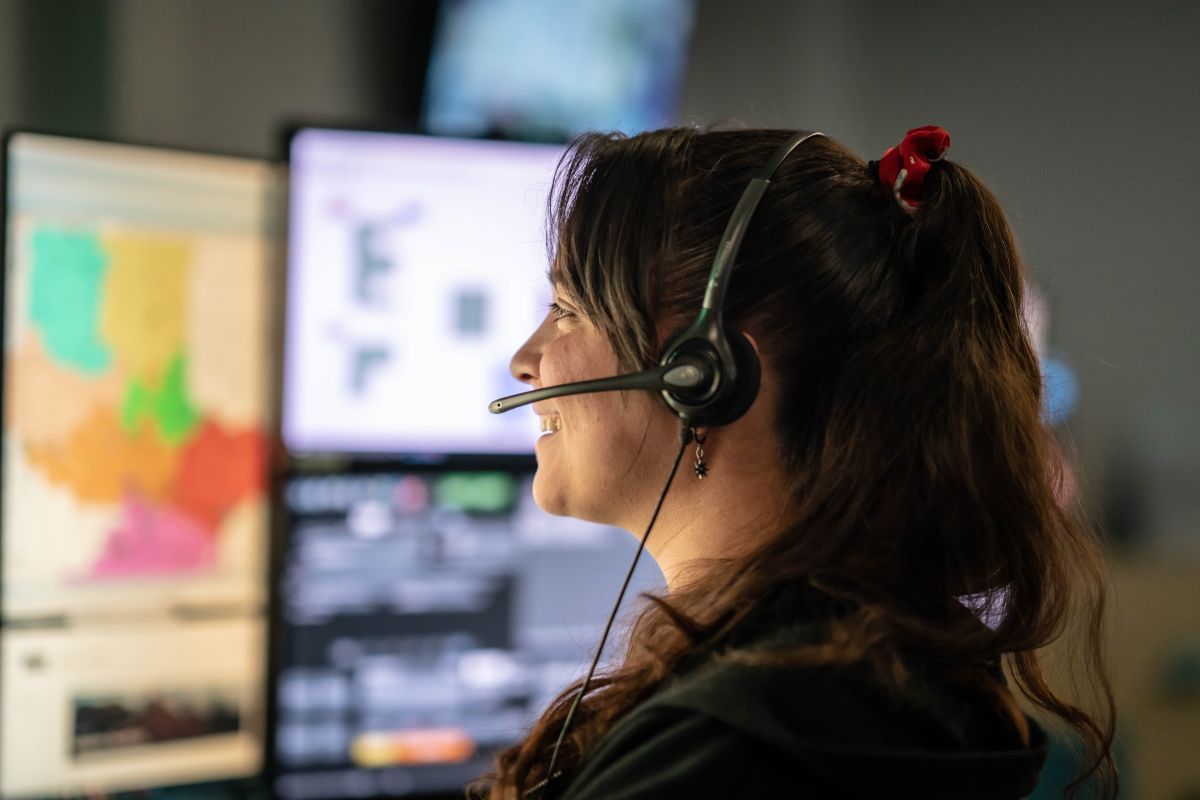 A Mission Critical Partners employee provides assistance during a time-critical incident. Photo: Provided.
Mission Critical Partners began with just three people: Kevin Murray, Brian Bark and Len Kowalski, working in makeshift offices above their garage and in their basements. Today, the company is known as the top public safety, courts consulting advisory and managed services firm in the nation.
Darrin Reilly, who took the helm as the company's president and CEO four years ago, brought with him expertise from a long career in software and incident information management. He previously served as regional vice president of Nice, LTD; chairman of the Industry Council for Emergency Response Technologies; COO of TriTech Software Systems; and COO of Airbus Defense and Space, which was later acquired by Motorola.
Reilly uses his vast experience to help his company assist clients as they enhance their public safety and operations systems. The scope of such work cannot be underestimated and Reilly punctuates this point with data.
"Approximately 240 million 911 calls are made throughout the United States in any given year. At its most basic, every single one of them is tied to an event, to people or to property," Reilly said, explaining that the job of Mission Critical Partners is to lend expertise to the entire emergency communications and justice ecosystem. "When our clients come to us, we assess what they have, how they are using it [and] what's available in the marketplace and their environment. Then we help them put together the specs to improve emergency response and justice outcomes."
Request, respond, record
Reilly explained that Mission Critical Partners advises on best practices starting from the time a 911 call comes in, to how the situation is rectified and even stored. "We advise on handling requests when time is of the essence. For instance, there could be a medical emergency where a helicopter is needed — people don't often think of who makes the call to find someone who can fly the helicopter," Reilly noted, adding that callers should reasonably expect to have someone at the scene of an emergency within 6-12 minutes of making a 911 call.
"Approximately 240 million 911 calls are made throughout the United States in any given year. At its most basic, every single one of them is tied to an event, to people or to property."
Safety and security services go beyond 911 emergencies and expand to electrical blackouts, issues with clean water and even infrastructure, explained Reilly. "If a bridge is out, for instance, there should be video cameras in place and a synchronized management system to optimize traffic flow and the ability to proactively notify the public," he said.
The "justice outcomes" Reilly mentioned earlier are related to accurate recording, which is a vital piece of information when it comes to incidents involving community safety.
"These systems are growing ever more complex," said Reilly, adding that anything that involves the police needs to have people at the helm that know how to handle the information. "There's a firehose of information coming into the Emergency Communications Center, from voice evidence originating from a bystander's cellphone, or captured from officers' body cameras," he said, punctuating the importance of having an accurate evidence trail to make available to judicial systems, which often have disparate databases.
"A huge part of our business is creating databases to interlink the systems to help them operate as efficiently as possible," said Reilly, adding that the company also assists clients in an advisory capacity by working with insurance companies and keeping abreast of how fines are assessed.
Mission Critical Partners even helps with biometrics and repositories. "Every state has an automatic fingerprint identification (AFI) system. If a crime occurs, one investigative technique is lifting fingerprints. This goes into a central repository and if that person has been arrested, there is a match. We have the expertise in that technology to those who need it," explained Reilly.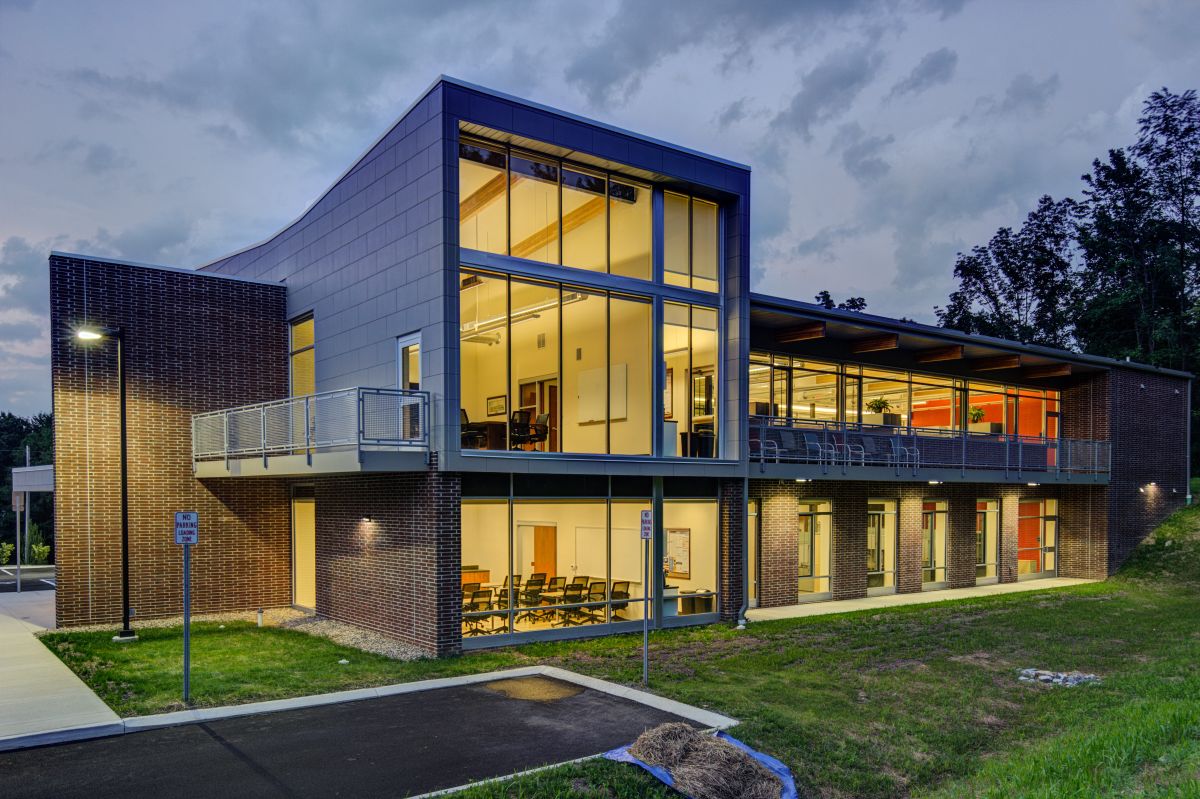 Mission Critical Partners' headquarters in Port Matilda. Photo: Provided.
What sets Mission Critical Partners apart from the competition, however, is expertise. "About 70% of our employees were practitioners in the emergency sector and the rest were in tech service," Reilly said, adding that teams work in an "information rich environment," in a specialized marketplace that is critical to the emergency services community. Mission Critical Partners has a staff of 27 in Happy Valley and 230 nationwide.
Mission Critical Partners also adds to its value by offering grant services to its roster of clients. The Cybersecurity and Infrastructure Security Administration (CISA) will offer $1 billion in grants geared to cybersecurity technology and services over a four-year period to state and local governments. Mission Critical Partners makes it a point to keep clients abreast of grant-related information and how to go about securing funds like these for various projects.
"That's part of our assessment side — how to fund," said Reilly, adding that it's a real soup-to-nuts service, starting with assessment, then leading to procurement by helping with RFPs and bids and finally to implementation, which can sometimes take a year or two.
All in all, Reilly said that it's been a rewarding 30 years using his expertise to work in a business that is designed to protect the public. "Helping clients navigate the often-complex world of safety and security services has been something I and our dedicated staff have been proud to do."