By Nikki Ciecierski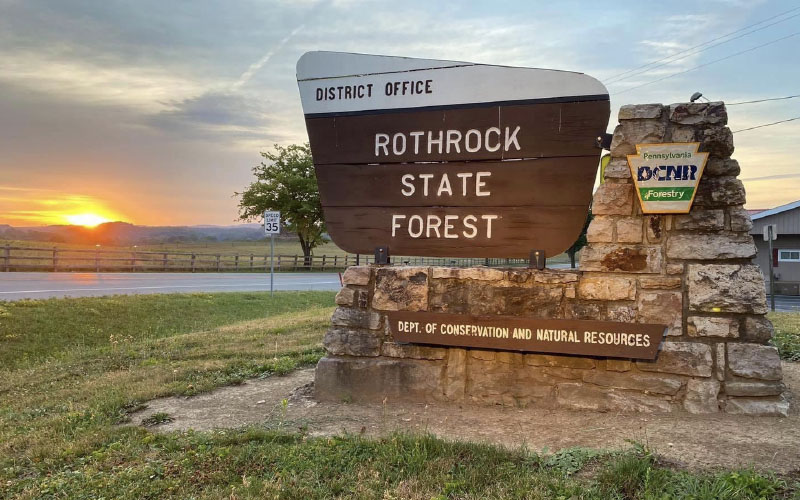 Last November, Pennsylvania's Department of Conservation and Natural Resources reported that Pennsylvania sported the sixth-largest outdoor recreation economy in the nation. There are big numbers involved — outdoor recreation contributes $13.64 billion to Pennsylvania's economy and accounts for 152,000 jobs — but even more important is the immense good that outdoor recreation does for all of us.
"Unlike economic development through other industries, development through outdoor recreation also stimulates physical health, mental well-being, social cohesion and environmental sustainability," Pennsylvania Director of Outdoor Recreation Nathan Reigner said.
So what happens when all of these good things are available just outside your door, or, in the case of workers who live in Happy Valley, just moments away from the office? In today's competitive job market, it gives businesses a way to stand out, and offers a goldmine for both attracting and retaining top talent.
Work and outdoor assets in one place
Scott Woods, CEO of West Arete, knew Happy Valley was the perfect location for planting his business primarily due to the outdoor recreation. "Happy Valley has it all—community, work and amazing recreation in a well-preserved natural environment," he said. "Kudos to ClearWater Conservancy and the other local groups that have been working for decades to set us all up for the future."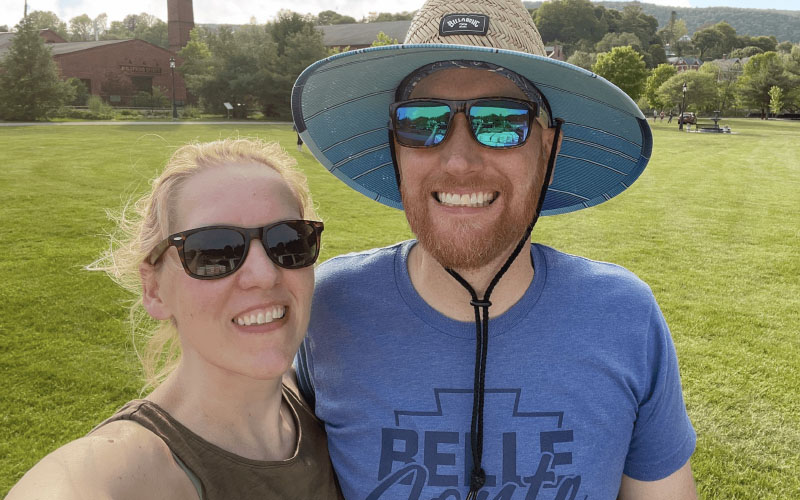 Troy Weston and his wife, Melissa Hombosky
An opportunity to refocus
"Getting outside gives some clarity and eases the mind. I find nature soothing. There's just something about the air, the sunshine and the sounds that help my mind refocus," Troy Weston, owner of 3twenty9 Design, shared.
"Being your own boss is an everyday rollercoaster, and the availability of nature this close to where we live is amazing."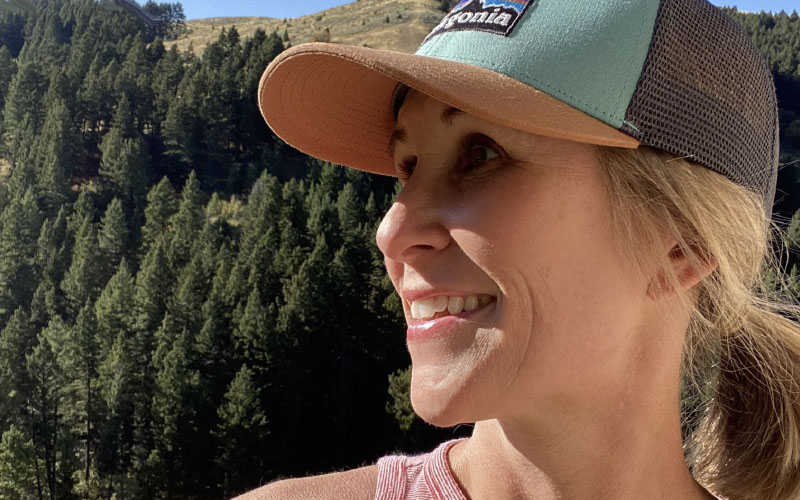 Jessica Dolan
A place that allows creativity to flow
"I love that I can be alone on a trail in less than 15 minutes from my front door. I love that I can drive in any direction and hit so many different trails, terrains and views," Jessica Dolan, Owner of Arcadian Consignment Vintage and Antique Co., said. "And the truth is that when you allow yourself this time in nature, it allows the mind to slow down and often allows the creativity to flow."
"Since opening my shop, I haven't had the same opportunity to get out as often, and it negatively impacts my well-being (mind, body and soul)." Dolan shared. "I feel anxious, cranky and tired when I can't get out like I want.  I need to feel the freedom of exploration regularly, or I feel suffocated.  Hiking is my go-to outdoor activity, but I also ski in the winter and love floating down a creek during summer. We are so fortunate to have all these options right here."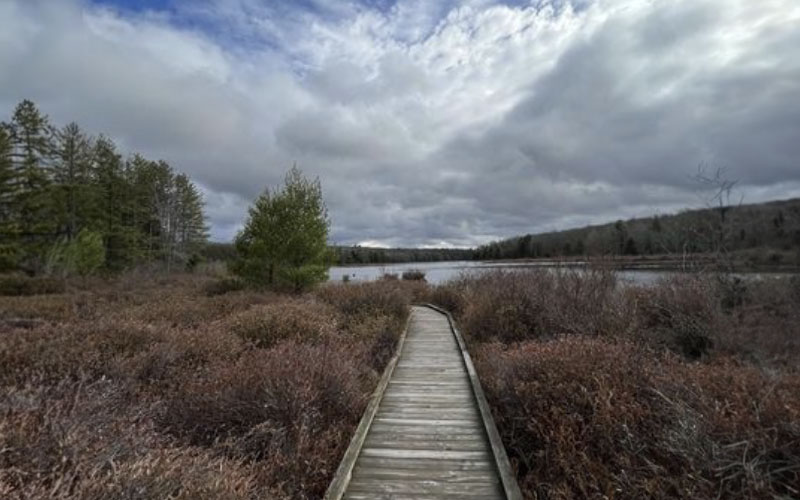 Photo: Black Moshannon State Park offers boardwalk trails to explore the wetlands.
Access to top ecological destinations
Bald Eagle State Park, located in Howard, is just one example of the outdoor assets enjoyed in Happy Valley — it spans 5,900 forested acres, features 16 miles of hiking trails,  a beach and swimming area. Not only that, but it has a first-in-the-country amenity.
"A unique feature is the modern accommodations of the 16-room Nature Inn at Bald Eagle which is the number one Eco-Lodge in the country," Bill Kocher, Bald Eagle State Park manager, said. "We have a beach area that offers swimming. Boating is popular, and ice fishing is very popular if we have ice in the winter."
Bald Eagle, along with the myriad of other state parks, green spaces, bike trails, and local parks, put livability at the top of the list for job seekers considering a move to the area.
"The way that my wife and I thought about it was—where else are you going to be able to transition from work to mountain biking, or from work to downhill skiing, or from work to world-class fishing, in 15 minutes flat?" Scott Woods said. "The proximity of these recreational activities allows individuals to seamlessly incorporate outdoor pursuits into their daily routines, promoting a healthy work-life balance."