If you went to Penn State in the early 2000s, you might remember a little internet café in downtown State College called Java Vista. While Java Vista stopped serving up espresso and Wi-Fi long ago, the proprietary software that fueled the café has gone on to power hotel business centers around the world.
"Perhaps we started a bit too early in technology," says Kathryn Koning, president and CEO of Global Software Applications, speaking about the proprietary software that café Java Vista offered. The café's computers used software that Koning and her team had designed. It allowed people to have access to a computer, and once they were finished, all personal information was wiped before the next person used it. The tech was groundbreaking for its time, but the café struggled for a much different, surprising reason: "The students thought we were part of the campus computer lab and so they would bring in their own food. Since we were a café, that did not work out very well," Koning says.
From Internet Café to Times Square Hotel
Eventually they made the decision to close down the café and take the software they'd developed in a different direction. Koning says that New York seemed like a good place to further the technology. "I walked into the Westin NYC in Times Square carrying a bulky white computer (we all remember that one) and with the skill of a door-to-door sales person, I persuaded them to let us put the computer in their lobby for their guests to use. I remember being asked, 'What do you call it?' I saw a gentleman carrying a briefcase and quickly responded 'It's a Business Center,' and that is how the hotel 'Business Center' got its start."
That was 20 years ago. Today, this WBENC-certified company runs SurferQuest, a user-friendly, secure business center solution that solves technology problems for 4 and 5-star resorts and casinos around the globe.
The goal is simple: offering business center solutions for hotels and resorts that are easy-to-use, customizable, secure – and completely supported by experts who offer 24/7 live support. They handle technology so hospitality businesses can keep their focus on creating a great experience for their guests. 
"There are other companies that offer business center services," Koning says of the Happy Valley-based business, "but the software is not developed in-house, which can be really frustrating when users require technical support. All SurferQuest support calls are handled by the team that developed the software, and support is offered live, 365 days per year. But what makes us stand out is that we operate like a small company where everyone is important. I teach my staff that no matter how small or trivial a problem may seem to them, to the person on the other side, it is the most important thing going on for them at that moment and must be top priority."
Enabling Safe Reopening With Digital Wayfinding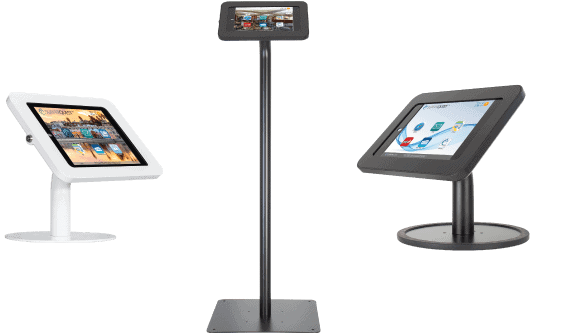 Global Software Applications has created other software solutions for everyday problems, and one of them has been particularly in high demand due to COVID-19. Here2There, a digital wayfinding software, operates like GPS for large indoor spaces, and as large spaces like schools, museums and conference centers look to safely reopen, the need for wayfinding has skyrocketed. "By using landmarks and weighted pathways, our wayfinding system uses turn-by-turn text directions to guide users to their final destinations," Koning says. "Through the use of QR codes, directions are sent to the user's phone, making it easier to navigate." 
Here2There software is ADA-compliant, meaning that those with ambulatory issues are automatically routed to the paths that are accessible. "The aim is to support social distancing by making it easier for users to get to their destinations rather than using signage that may be confusing leading to increased traffic in public areas."
In addition to accessibility options, the company is also working on helping these locations in the fight against the pandemic. "We are currently working on facial recognition that will determine highly populated areas even down to whether a mask is being worn or not."
Expert Advice in the Time of COVID
Building facial recognition and mask detection into software is just one of the ways that the company is helping customers during COVID-19. 
"We have become a 'consultant' of sorts," Koning says of the pivot from focusing on the internal workings of the company to reaching out to those in need. "We've been helping hoteliers and business owners navigate federal funding, make decisions about staffing, even down to whether or not to keep their doors open for business. It's sad when a long standing client comes to you and says, 'We have to close our doors, and don't know if we will be able to open them again.' We have used our vast network of contacts to connect our clients to those who can help them find their way when we were not in a place to assist. We have become a huge family in this industry and the compassion shown is a superhuman feat. We could not be more proud of our industry for doing what is best for everyone, and having faith in each other."
In addition to consulting, they're also providing temperature scanners for the staff and guests, and UVC lighting to aid in safely reopening. Koning says that equipping clients with safety equipment is just part of who they are as a company. 
"Every day, new guidelines are created, and businesses have had to adapt quickly.This means paying attention to trends, deciding which resources to deploy and mandating unpopular rules that may cost them business in the short (and long) term. Will we come back from it? Definitely, hopefully wiser and more educated from the experience. In order to ensure this, we must pay attention to the guidelines, ask questions for clarification and, just as important, continue to treat our clients and ourselves kindly and with integrity." 
To find out more about how SurferQuest can help you with business center solutions, go to surferquest.com or call 888-733-4365.
Kathryn Koning of Global Software Applications: What I Wish I Would Have Known Starting Out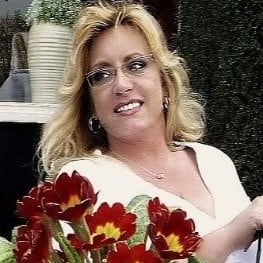 When Kathryn Koning was beta-testing her proprietary software in an internet café in downtown State College, there were much fewer women in technology fields.
I see more and more women in technology every day. Many women hold top positions within major IT companies and lead technical positions within our industry," she says,
She advises women starting out in tech to never lose their certitude, and if need be, push through doors that are only slightly open. 
And if she could give advice to her younger self as she was just starting out in the field? "Two takeaways I wish I would have known are to make sure to patent your technology and concept, and to know that it's OK to take 'no' as an answer every once in a while."