The Move Includes Happy Valley-Founded Sound Technology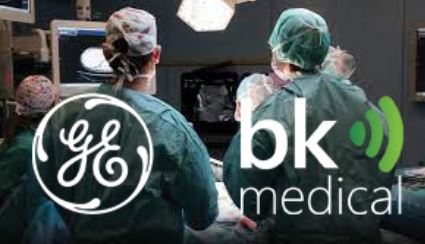 GE has entered into an agreement to acquire BK Medical, a leader in advanced surgical visualization, from Altaris Capital Partners for a cash purchase price of $1.45 billion. This move includes Happy Valley-founded ultrasound company Sound Technologies that started in an incubator in 1987 and quickly became part of global ultrasound innovation.
Sound Technology was purchased by Analogic and brought into the BK Medical company in 2002. BK Medical is an innovator in global intraoperative imaging and surgical navigation that is used to guide clinicians during minimally invasive and robotic surgeries and to visualize deep tissue during procedures in neuro and abdominal surgery, and in ultrasound urology. This acquisition will support GE Healthcare's $3 billion ultrasound expansion from diagnostics into surgical and therapeutic interventions.
"We are so pleased to announce that, as of today, BK Medical has entered into an agreement to be acquired by GE Healthcare!" BK Medical said in their statement on LinkedIn. "Together with GE Healthcare, we are eager to accelerate our shared mission to help physicians make more informed decisions and improve patient outcomes."
Sound Technology was started in 1987 when Reedsville-based Echo Ultrasound was going through a transition. Seeing the opportunity, Farley Peechatka and three other engineers decided to start their own company. They started in the incubator in Matternville Elementary School before moving to a location on campus. Within seven years, they'd been offered a buy-out by one of their customers. "We were a small, nimble company with unique technology," says Peechatka. "And that caught the eye of Acuson."
After the acquisition, Sound Technology was able to continue to work with other customers in addition to Acuson, a move that kept them in the global eye. BK Medical was one of those customers and Peechatka says that the two companies formed an early, strong bond, which ultimately led to their acquisition by Analogic, which owned BK Medical. Peechatka remained with the company as the Senior Vice President of Global Ultrasound for Analogic until he retired in 2017.
BK Medical's acquisition by GE is expected to create value by further strengthening BK Medical, including through significant synergies with the benefit of GE's technology and commercial scale. This transaction enables BK Medical's Active Imaging platform to reach new customers and new markets around the world, and the combination of GE Healthcare's diagnostic imaging technology with BK's ability to enable decision-making and surgical visualization in intervention will allow better decision-making throughout the care continuum. GE Healthcare expects BK Medical to deliver rapid revenue growth as well as margin expansion and free cash flow growth. GE Healthcare also expects high-single-digit return on invested capital by year five.
"BK Medical has always been a global leader," Peechatka says. "And it's bringing its global presence in surgery and urology ultrasound into a very large global ultrasound company. It's a solid technology platform for those applications and I anticipate that it will be a good long term fit."