By Holly Riddle
Blue Mountain's CEO David Rode joined the company in 2021.
Before a medical device makes its way into a health care setting, it must be manufactured, validated, calibrated and then maintained. There are a lot of moving pieces and regulatory requirements for every step of the way. While this is all good news for patients, it can spell headaches for life sciences companies as they try to remain compliant — and that's where Blue Mountain comes in.
As a resource asset management platform, Blue Mountain's Regulatory Asset Manager tracks life sciences equipment assets every step of the way, storing necessary information and ensuring best practice implementation. Over the last two years, Blue Mountain has doubled in size and boasts a global reach, working with clients in Europe, Asia and South America from its headquarters in Happy Valley.
To learn more, we spoke with Blue Mountain's CEO, David Rode, who joined the company in 2021.
In layperson's terms, what exactly does Blue Mountain do?
In simple terms, Blue Mountain Regulatory Asset Manager (Blue Mountain RAM) is a system that helps companies in the life sciences industry manage their equipment and comply with regulations. It combines different tools into one system, including managing calibration and maintenance, following good manufacturing practices (GMP) and storing vital information about components.
Blue Mountain RAM is designed specifically for life sciences companies, providing them with ready-to-use guidelines and the ability to adapt and grow as needed. The software helps manage the entire lifespan of assets and ensures best practices are implemented in a reliable and secure cloud-based environment. Blue Mountain RAM is widely recognized as the leading software for regulatory asset management in the Life Sciences industry, serving various customers in biotechnology, pharmaceuticals, cell and gene therapy, medical devices and contract manufacturing organizations.
What can you tell us about Blue Mountain's global reach?  
Over the years, Blue Mountain has fostered a robust network of client partners, garnering the trust of over 500 life science manufacturers across more than 1,000 sites worldwide. Our impact is prominent in the U.S. life sciences industry and extends into Asia, Europe and South America, where well-known U.S.-based corporations with a vast global footprint rely on our solutions for their operations.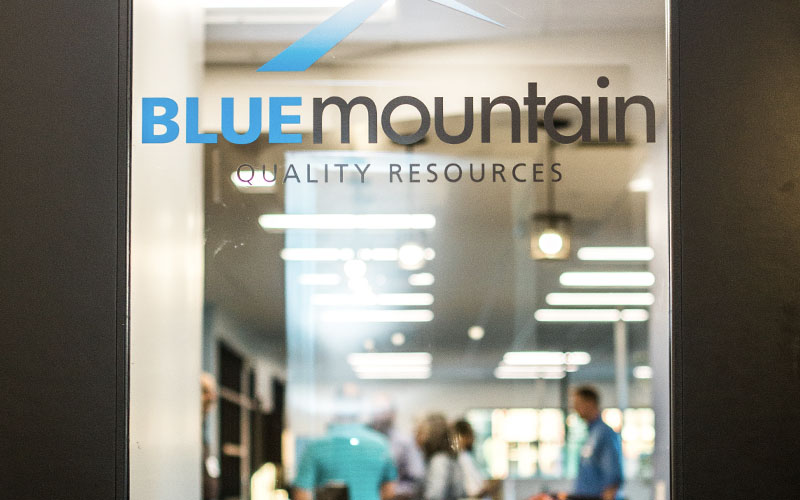 How is Blue Mountain solving a global issue or filling a global void? What attracts clients to Blue Mountain on a global scale?
Blue Mountain is addressing a global challenge by providing international-based companies with the tools and expertise they need to address compliance with GMP guidelines, which are essential for ensuring the quality and safety of products in the life sciences industry. By leveraging our software and establishing best practices, companies can position themselves to meet GMP guidelines that align with, or are incorporated by, the U.S. Food and Drug Administration, enabling them to successfully offer their products in the United States.
Clients are attracted to Blue Mountain on a global scale for several reasons.
Moreover, the exceptional quality of life in Centre County serves as an additional draw for both attracting and retaining skilled professionals.
Firstly, our software offers comprehensive solutions specifically tailored for the life sciences industry, addressing the unique challenges and regulatory requirements that companies face.
Secondly, by implementing our software and utilizing our expertise, clients can establish effective practices and ensure compliance with GMP guidelines, which not only allows them to enter the U.S. market but also demonstrates their commitment to quality and safety worldwide.
Additionally, Blue Mountain's global presence, proven track record, and extensive network of client partners provide a level of confidence and reliability that appeals to companies operating on a global scale.
Is operating a company with global reach from Happy Valley easy or difficult? How so?  
Centre County provides some advantages over larger metropolitan areas. Some of these benefits include reduced cost-of-living and reasonable travel distance to multiple major metropolitan areas. Having a smaller talent pool based locally compared to larger metropolitan areas has presented a challenge in the past, but as we have created more remote options, we have been able access a larger and more diverse pool of candidates.
What are the pros of operating from Happy Valley?
Centre County offers a more affordable cost of living compared to larger cities, making it an attractive destination for talented individuals who wish to live and work in the area. Moreover, the exceptional quality of life in Centre County serves as an additional draw for both attracting and retaining skilled professionals. With the presence of Penn State University, we have a local pool of fresh talent ready to contribute at the entry level.
How does Blue Mountain expect to expand its reach in the future?   
As Blue Mountain gains more customers internationally, it is vital to expand our support options for these customers. As part of that effort, we have developed the ability to translate our software into other languages. We are [also] enhancing our customer support tools to allow us to span global time zones.