By Cara Aungst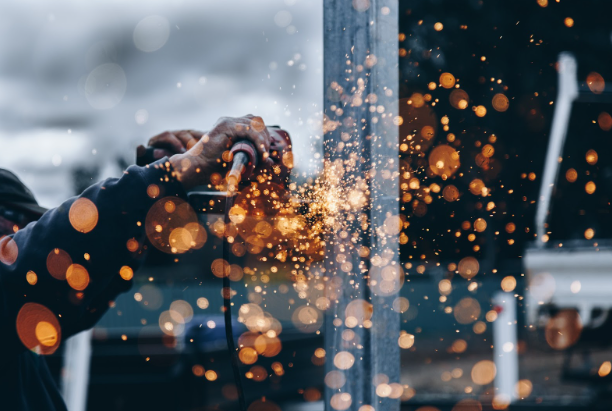 PHOTO: Ben Franklin CNP
Ben Franklin Technology Partners has partnered with the PA WILDS Center for Entrepreneurship and the Appalachian Regional Commission to target its most recent Big Idea competition to innovators in Centre, Clarion, Clearfield, and Jefferson counties.
Nearly 40 emerging entrepreneurs who are developing an idea related to the maker economy, forest products, outdoor recreation and tech manufacturing applied to the risk-free Big Idea contest, which has a prize package of: up to $50,000 in cash; the opportunity to win an additional $2,500 in a People's Choice Award; the chance to pitch the business concept for a $10,000 seed grant from Ben Franklin; and a guaranteed seat in an upcoming business accelerator program. 
Big ideas grow in wild places
"With so many great submissions, it was a difficult job for the preliminary review team to narrow down the pool of contestants to just a handful of finalists," Annie Hughes, director of outreach for Ben Franklin Technology Partners/CNP said. 
The review team has selected six finalists who will compete for the final prize. HappyValleyIndustry uncovered how their disruptive innovations will change their industry and how the Big Idea grand prize will fuel the next startup journey. Read on!
American Precast Industries produces Precast Transformer Pads and Solar Panel Foundations. 
"Being awarded the grand prize would enable us to go forward with purchasing forms to manufacture transformer pads and solar panel foundations as well as bringing more good paying jobs to the Clarion Area," Thomas McConnell said. 
Billett Electric offers a multiple source grounding facilitation system for the oil and gas drilling industry that provides a fast, easy, and reliable means to make proper grounding and bonding connections. 
"My product will do a couple different things. First it will provide a cost effective means to properly ground and bond mobile equipment to comply with OSHA. Secondly it will provide visual indication that the system is working and will alert when attention is needed," Jeff Billett said. 
Neodime offers a  proven, patented, and environmentally-friendly fluorination technology for rare earth materials. 
"The prize money will enable Neodime to pursue business goals full time, conduct feasibility studies, launch engineering design projects, and plan for the construction of our stateside plant," Derek Lengenfelder said. 
Nimbus-T Global has developed a patented Nimbus-Key ID system for a more advanced identification and authentication of users, employees, and customers, to protect the "front door" entry to enterprises while protecting user information. 
"Winning the Big Idea contest would provide some validation for our company and the need for our solution in the marketplace. Startups and founders need positive support and momentum to keep them going. This would be huge in creating that enthusiasm," Tom Johnson said.
PA Mushroom Company sources wild native Pennsylvania mushroom strains. By isolating mushroom genetics, and use of mycological breeding practices, the company develops new strains of organic gourmet and medicinal mushrooms for food and pharmaceuticals. 
Brinc Building Products manufactures energy efficient building envelope solutions that manage all four control layers of the exterior wall (bulk water, thermal insulation, air infiltration, and moisture vapor).  
The winner will be announced at a pitch event to be held on June 9, 2022 at the North Central PA LaunchBox powered by Penn State DuBois (you can register here to attend).
Cara Aungst writes about industry, innovation and how Happy Valley ideas change the world. She can be reached with story ideas and comments at Cara@AffinityConnection.com.