By Holly Riddle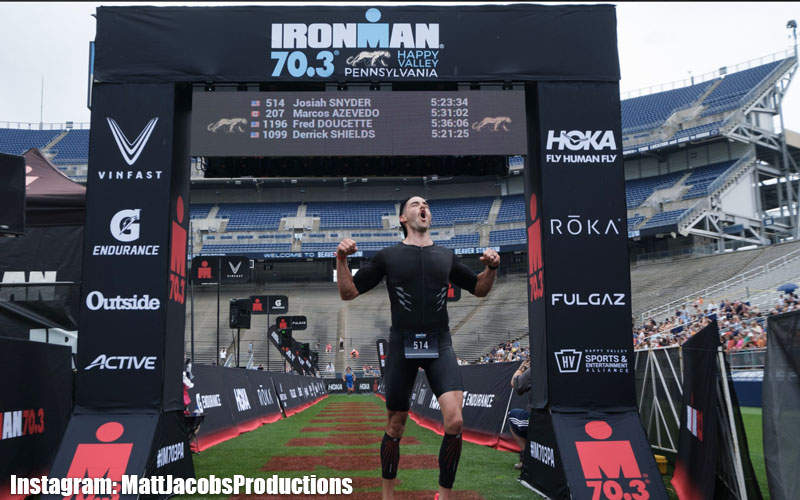 Credit: Matt Jacobs Productions
Ask any Happy Valley resident who's lived here longer than just a few months about things to do in the area and they'll likely be able to give you a long list of events, festivals and fairs. All year long, every season, there's something going on, with events drawing thousands of locals and visitors — and their money — to nearly every community throughout the county.
A Happy Valley Adventure Bureau study recently found that, currently, sports events in Happy Valley generate an annual economic impact of nearly $417 million, with $87 million at Penn State home football games alone; support 4,500-plus jobs throughout the county; and bring 1.7 million people to the destination annually.
These numbers, however, have room to grow. As such, the Happy Valley Adventure Bureau recently launched the Happy Valley Sports & Entertainment Alliance, which, along with partnerships with Penn State that allow for the greater use of the university's event facilities, will push for more events overall to come to Happy Valley.
It's all of this new business coming to the area that's really going to make an impact.
An example of a successful event that the Alliance recently made possible was the Ironman 70.3 Pennsylvania Happy Valley Triathlon that took place in early July. It brought in thousands of competitors, many also traveling with non-competing friends or family, for an estimated crowd of about 6,000 visitors. The event is slated to return to the area for the next two years.
"The whole intent of bringing [Ironman] here was to find a signature June event for the area," said Dave Gerdes, vice president of sales and marketing at the Happy Valley Adventure Bureau. "We were very pleased. It exceeded expectations."
Gerdes also noted that the Ironman event represented exactly the type of size of event the Alliance wants to attract to Happy Valley. Whereas, for many, Penn State football game crowds are a little too crowded, an extra several thousand visitors on a weekend is a number that current infrastructure can absorb. That said, Gerdes makes it clear that sporting events certainly aren't the only types of events that can impact in the area in a significant way.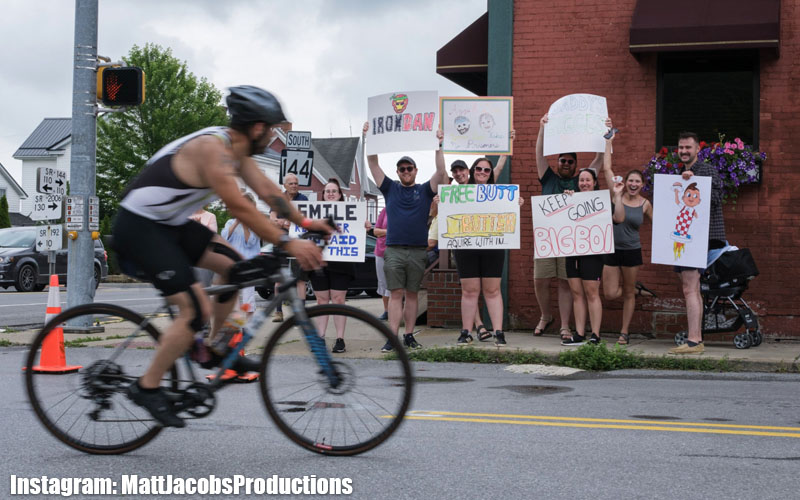 Credit: Matt Jacobs Productions
He said, "We created the Sports & Entertainment Alliance because we didn't want to just focus on sporting events. We want to bring additional entertainment or festivals into the area."
Gerdes estimated that, currently, Happy Valley's largest non-sporting event is the Central Pennsylvania Festival of the Arts, known to the locals as simply "Arts Fest." Approximately 125,000 people attend the festival over its four-day period in the summer (in comparison, a single football game can attract crowds of 150,000).
Stefan Cherinka, regional director with Shaner Hotels, which oversees a range of properties internationally, but is headquartered in State College and operates a handful of hotels throughout Centre County, sits on the Happy Valley Sports & Entertainment Alliance board. He's already noticed the impact events like those the Alliance organizes can have on area businesses.
Many times, communities want more restaurants. They want more entertainment options. They want more flight options. Our local population alone can't support that consistently, so there has to be a steady compliment, and that compliment is tourism.
"Football weekends and [the Central Pennsylvania Festival of the Arts], the events that have been staples forever here are pretty much mirrored year after year. We know that they're coming. We can predict them and we can staff accordingly…" he said. "The areas where we're seeing a little bit more of an impact and a little bit more help to the community, for restaurants and hotels, is with the youth sports and other sports coming to the area for different tournaments and events."
He added, "[The Alliance has] definitely impacted the growth of the sports market in town, over the shoulder months when we all need to gain business… It's all of this new business coming to the area that's really going to make an impact."
Overall, tourism of all types plays a large role in the Happy Valley economy, with the 2022 economic impact estimated at just shy of $900 million, with 4.8 million people visiting the region. As initiatives such as the Happy Valley Sports & Entertainment Alliance continue to paint Happy Valley as a destination, businesses are poised to profit, and residents will as well, in the form of lifestyle benefits.
Gerdes explained, "Many times, communities want more restaurants. They want more entertainment options. They want more flight options. Our local population alone can't support that consistently, so there has to be a steady compliment, and that compliment is tourism."