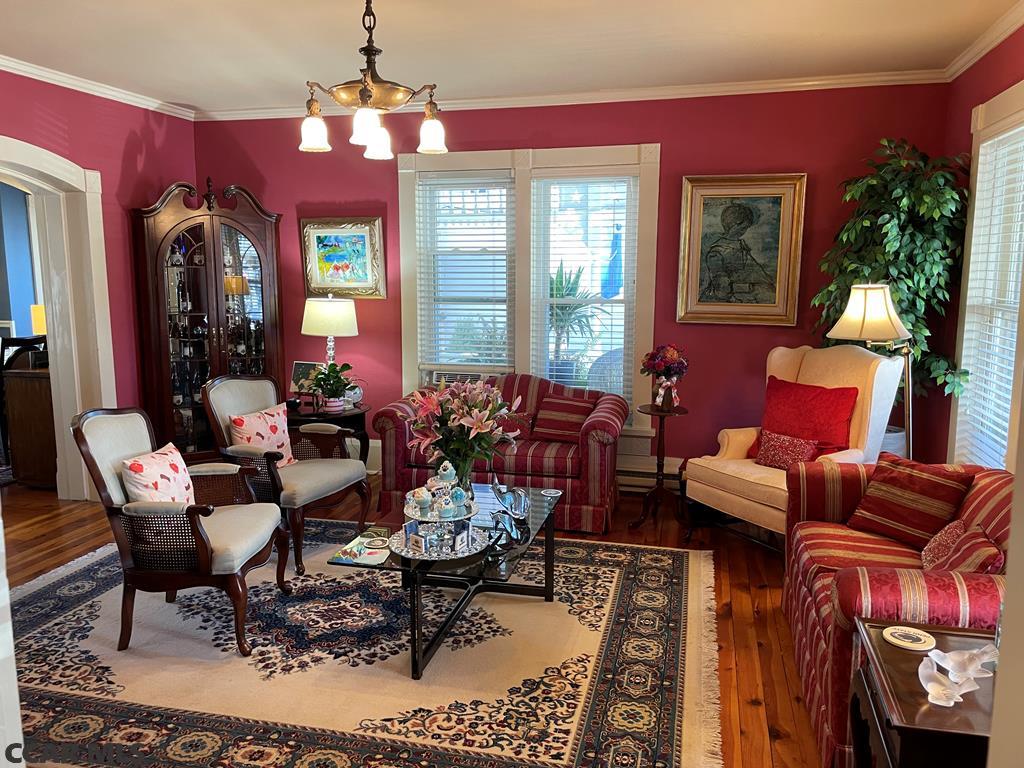 Photo: Remax.
This 1847-built, historic bed and breakfast could be your new calling. The downtown Boalsburg property boasts an expansive wrap-around porch, new patio with stone pizza oven and more than 4,000 finished square feet. There are five guest rooms, all with their own baths. A separate owner's suite provides extra privacy. A carriage house could double as a retail shop or office. Contact Centre Realty to learn more.
Get to Know Boalsburg
Historic Boalsburg is the place to go if you're looking for a quaint neighborhood with historic appeal. Known as the birthplace of Memorial Day, the small village is home to multiple museums, as well as a handful of local shops and restaurants, many on one compact main street. Then, when you're ready to immerse yourself in Happy Valley's gorgeous natural scenery, you're just minutes away from outdoor adventure — and Penn State's campus.
You can easily find a home with a lot of space and/or land in Boalsburg, but if you're looking for a neighborhood feel, try the Springfield Commons development, at the foot of Tussey Mountain. Another option is the new development of upscale modern and transitional-style homes, Rockey Ridge. Don't need a standalone single-family home? You might consider the townhomes at Elksview.
Boalsburg is home to innovative employers both large and small, including EnergyCAP and Blatek Industries.
Popular attractions include the Columbus Chapel and Boal Mansion Museum, Boalsburg Heritage Museum and Pennsylvania Military Museum. For outdoor fun regardless of the season, try Tussey Mountain Ski and Recreation, Rothrock State Forest, Harvest Fields Community Trails or Climb Nittany.
Population: 4,000
Distance to Penn State: 5 mi.
School District: State College Area School District
Useful Links: