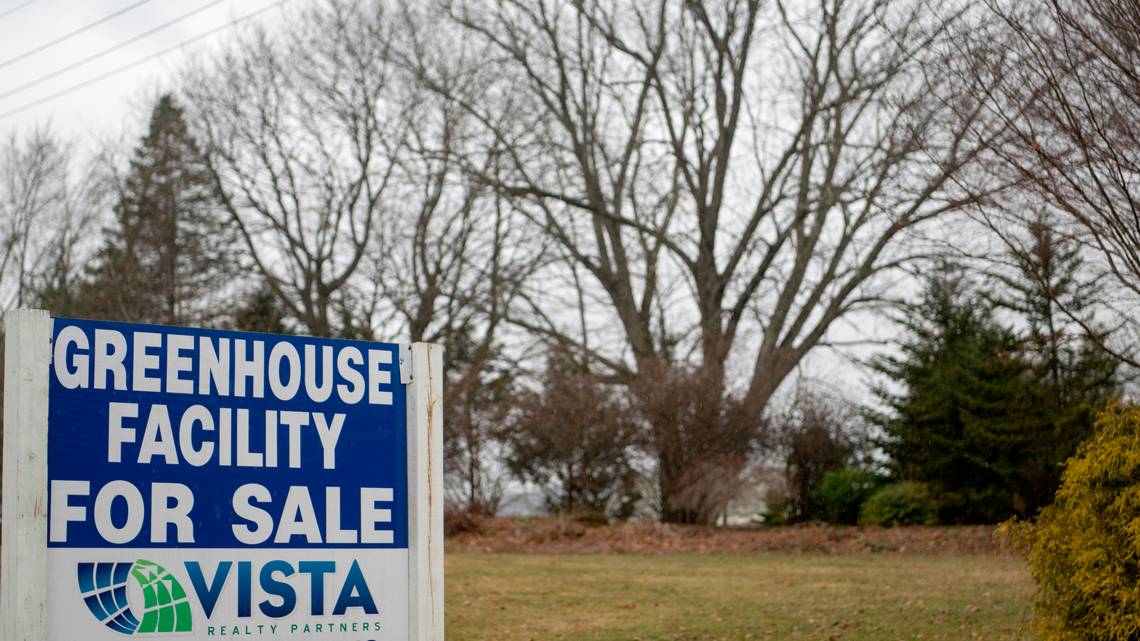 Photo: CENTRE DAILY TIMES/ABBY DREY.
Penn State is set to purchase 20.36 acres in Benner Township, Centre County, for $2.35 million — in an effort to further agricultural research.
The property includes a 25,000-square-foot research greenhouse, a 3,324-square-foot residence and nearly 10 acres of adjacent land that can host field experiments, such as testing new crop varieties.
According to the university, the site could provide future opportunities for research on invasive plant pests and genetically modified plants requiring biocontainment. It can also prioritize experiments focused on global food security and sustainability, with plants that might be more resistant to droughts and/or pests.
The property is being sold by Richard and Andrea Grazzini. Richard is a Penn State alum who earned a master's in horticulture from Purdue and a Ph.D. in genetics from PSU. He has invented more than 50 new plant varieties, many of which are patented.
"When we purchased our small farm in 2007 to support our GardenGenetics business, the plan was to live and work here for the remainder of our lives," Richard said. "We tried to develop the farm and greenhouses accordingly, and it has served us well.  GardenGenetics has developed more than 100 licensed plant varieties in the global horticultural markets on this farm."
"And then ... grandchildren!" he said about their change of plans. " Relocating and downsizing our home and business became a priority, and we put the farm on the market."
He said that with the purchase, Penn State is purchasing a sophisticated R&D greenhouse operation. "It's one which can readily be adapted to the current and future needs of the College of Agricultural Sciences as well as the intercollege Plant Works initiative.  We are very pleased to know that Penn State will continue our stewardship of the Mendels Way property."