Photo: Ben Franklin Technology Partners
"Years ago, I read an article by Steve Tobak with CBS's MoneyWatch," says Stephen Brawley, president and CEO of Ben Franklin Technology Partners of Central and Northern Pennsylvania (BFCNP). "The gist of the piece was that most innovators have one thing in common — they see things differently."
And for more than 30 years, Ben Franklin has made it its job to help Pennsylvania's top, differently-thinking innovators turn their new ideas into reality. 
Ben Franklin Technology Partners provides startup funding and business support services to Pennsylvania-based, tech-based startups and small manufacturers. The support comes in a multitude of ways, ranging from its long-standing seed investing program to its Big Idea Contests and very successful TechCelerator program.
Within the past few months, five Happy Valley companies have gotten a boost from Ben Franklin. Here are their stories. 
Investment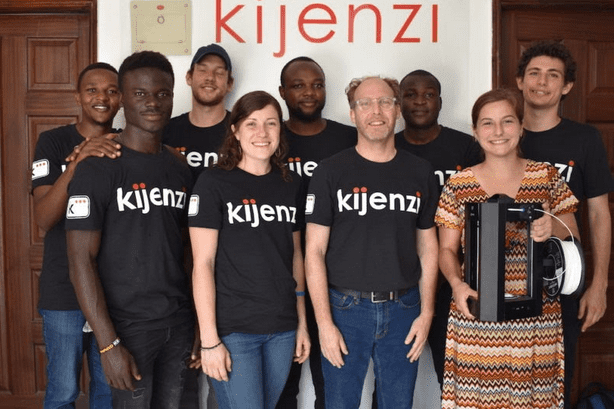 Ben Franklin Technology Partners is the largest early-stage investor in the state and it is among the most widely-known and emulated technology-based economic development programs in the nation. In December, two Happy Valley-based companies joined the Ben Franklin portfolio.
Kijenzi, located in Innovation Park, has created a network of local, distributed digital manufacturing hubs that supplement existing supply chains in order to provide remote healthcare facilities in Kenya with replacement parts and medical devices. 
"Supply chains for medical supplies in developing countries are long, expensive and sometimes even nonexistent," explains Elizabeth Wilson, director of marketing at BFCNP. " This leaves many facilities without the parts needed to fix their equipment or all the items they need to treat their patients."
Using 3D printing technology, the company creates medical devices and spare parts to develop local healthcare supply chains in remote areas. The company has a catalog of available items from which hospitals can order, a strong core of engineering in State College, a worldwide network of designers and locally operated 3D printer farms to make and deliver the items to the hospitals. Kijenzi offers hospitals a way to get what they need, when they need it, at a fraction of the cost of typical supply chains.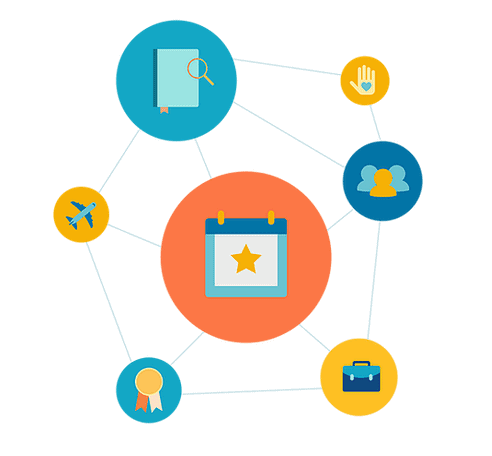 Navengage Education Technologies, also located in Innovation Park, has created a software application that optimizes student engagement experiences using a digital platform. The team believes that student success starts with successful engagement, and has created a platform that is customized to fit each university's needs, with a digital space where students can set and track personal goals, discover university-wide engagement opportunities, network with each other and ultimately find the tools and resources they need to succeed in and after college. 
TechCelerator's rigorous 10-week class helps to promote Happy Valley's robust startup culture with training that includes a variety of topics, like market research, basic financials and funding options. During the process, the teams receive stipends to assist with prototyping and customer discovery expenses, as well as initial legal and accounting advice. At the end of the program, teams pitch their business ideas to a panel of local professionals, with the possibility of winning cash prizes up to $10,000. 
So far, Ben Franklin has invested more than $3.3 million in 24 of these companies, many of which are based on technology developed at Penn State University. All told, nearly 150 companies have formed thanks to TechCelerator, generating more than 300 new jobs and $26 million in revenue. 
In December 2020, Happy Valley entrepreneur teams pitched their business concepts to a panel of independent judges to vie for the $10,000 cash prize. The first-place winner, Dr. Christine Weikert and her team at NotePro, took home $5,000 for their patent-pending, online medical content system. Two companies tied for second place and a prize of $2,500. Xora, led by Royce D'Sousa and Greg Costeas, developed an innovation that allows users to create AR applications for 3D designs. eVOxS, led by Roman Engel-Herbert and his team, developed a method for implementing oxide thin film materials in the creation of new electrical devices.
"This is one of the first times in years that we've had three cash prizes," says Bob Dornich, TechCelerator's program director. "I am honored to have worked with everyone in this cohort. As usual, the group represented an exciting mix of emerging products and services. Congratulations to all!"